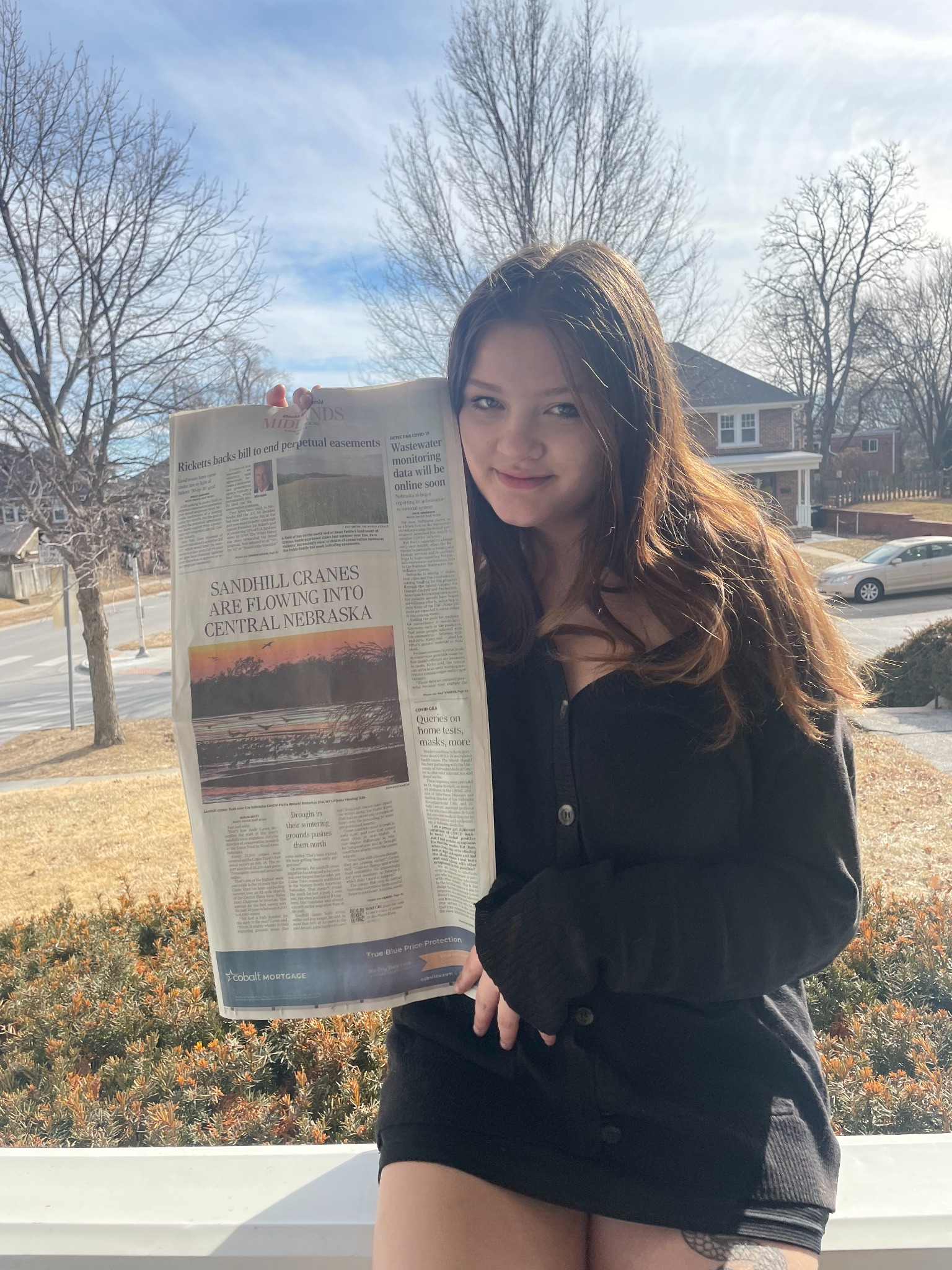 Hello! 
My name is Molly and I am a 20-year-old reporter in the big-small city of Omaha, Nebraska. I am a fervently pro-em dash and anti-oxford comma, and I'm passionate about service-oriented reporting.
I will graduate from the University of Nebraska at Omaha in December of 2022 with a B.S. in Medical Humanities and concentrations in narrative medicine and journalism. Much of my academic work is related to the American healthcare system and personal narratives of illness.
I was chosen to serve as the editor-in-chief for my high school and college newspapers, and got my first internship at a small daily paper as college freshman. That turned into a staff position, and the rest has been somewhat of a blur. I feel lucky to have been entrusted with the stories of so many people at such a young age, and I can't think of a more rewarding career. 
I currently cover breaking news (and a little bit of everything else) for the Omaha World-Herald. I'm consistent, ambitious and collaborative. I have a lot to learn and a desire to learn it all. In a perfect world, I'd love the opportunity to report on labor, tech and/ or media. I'm available for full-time work starting in August, and for freelance work always. Click on the contact tab to send me an email or find me on Twitter @heymooly.